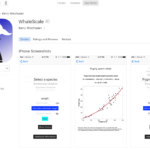 WhaleScale – an app for estimating the weight of stranded cetaceans (dolphins and whales) from their length in order to inform decision-making during management of stranding events – is now available for free download to...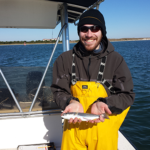 CMAST is excited to launch a new feature in our newsletter where we will be highlighting our graduate students and residents working at CMAST. This month we interview Jacob Krause. Describe the path that led you...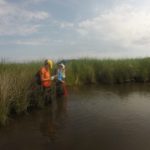 Photo above: From left to right, Katelyn Theuerkauf (NC State), Samantha Godwin (NC Coastal Reserve) and Brandon Puckett (NC Coastal Reserve) deploy stakes to monitor marsh erosion at Currituck Banks Reserve. Photo: Seth Theuerkauf (Reprinted from...
Continue reading "Invasive and Native Marsh Grasses May Provide Similar Benefits to Protected Wetlands"