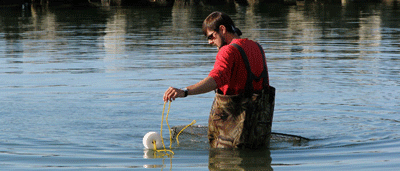 CMAST is in a unique position to host marine science programs, as it directly interfaces with a broad diversity of coastal and near-ocean systems. For example the Croatan-Albemarle-Pamlico Estuarine System is the largest lagoonal-type estuary and the second largest estuary in the U.S, and has close proximity to the Gulf Stream and important coastal shelf habitats.
Programs at CMAST are comprised of a diverse and dynamic group of research, education and extension specialists that are making exciting discoveries in marine and coastal systems.
Our discoveries are enriched by the unique convergence of science and dedicated extension to the public.