CMAST pays tribute to Joyce Taylor, "Guru of Seafood"
Joyce Ann Taylor, 81, of Newport, passed away Saturday, November 16, 2013. Friends and colleagues gathered to remember Joyce at a special memorial ceremony at CMAST on Friday, November 22 from 12:00 noon to 2:00 p.m.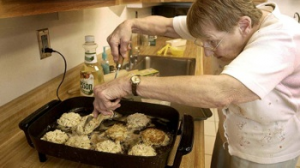 "Joyce Taylor promoted 'local seafood' long before the phrase became popular," said Dr. David Green, Director of the NCSU Seafood Lab. "She informed consumers about the heath benefits of eating seafood and demonstrated preparation methods other than frying your catch. Her contributions in consumer education and support for the local seafood industry will continue for years to come."
Joyce became known as the "Guru of Seafood." In 1973, began working as a seafood education specialist North Carolina Sea Grant at the North Carolina State University Seafood
Joyce received recognition and numerous awards for developing a state-wide extension education program to promote North Carolina seafood. She is best known for leading a dedicated group of Carteret County Extension volunteers, known as the Nutrition Leaders.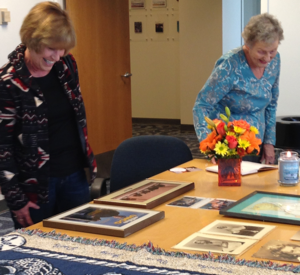 Under Joyce's leadership, the Nutrition Leaders created kitchen-tested seafood recipes using commercial species harvested by North Carolina fishermen. Only the best earned the approval of Joyce and her team, to be included in the newsletter Mariner's Menu, and later in the resource manual Mariner's Menu: 30 Years of Fresh Seafood Ideas, which is still widely sold and used by home cooks today. Joyce retired in 1996, but continued to work part-time with Sea Grant and the Seafood Laboratory on special projects.