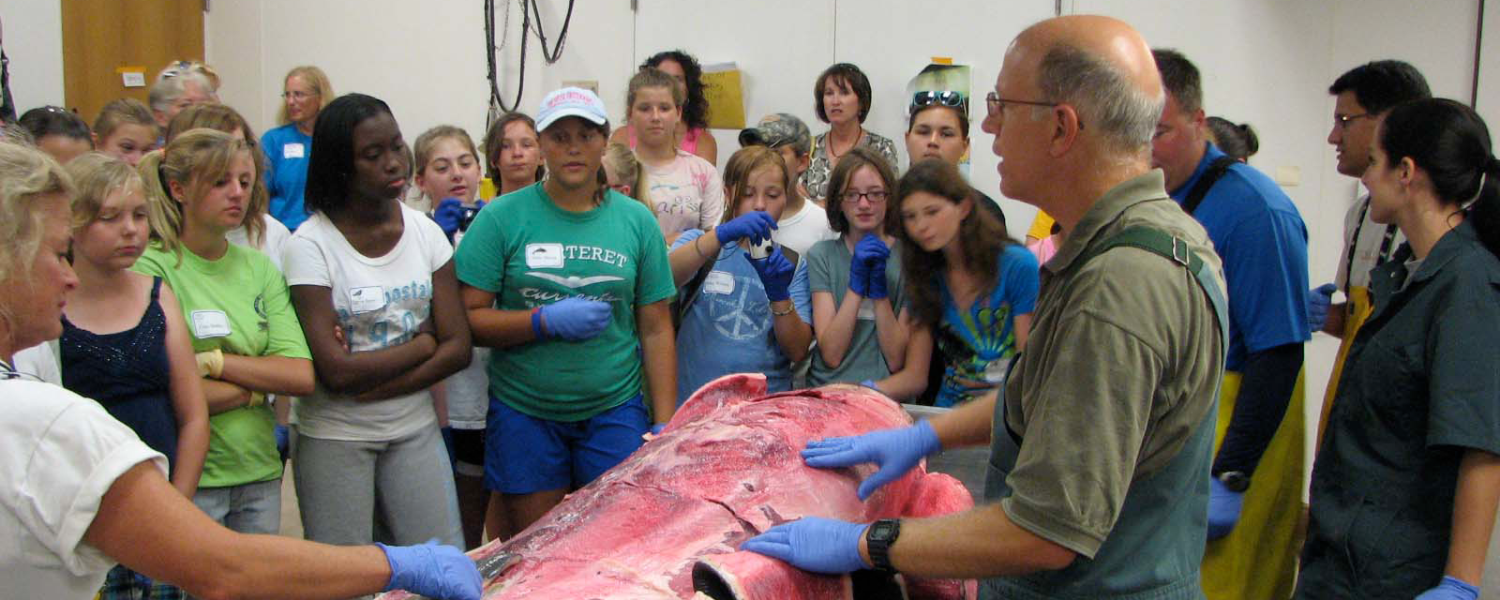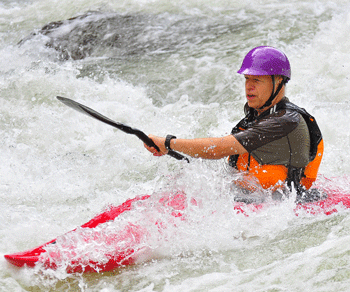 Craig A. Harms, D.V.M., Ph.D.
Professor, Department of Clinical Sciences
Center for Marine Sciences and Technology
303 College Circle
Morehead City, NC 28557
P: 252.222.6339
F: 252.222.6311
E: craig_harms@ncsu.edu
Department Website
Publications
Specialty
Zoological medicine, aquatics emphasis.
Professional Experience & Qualifications
Private small animal practice in Alaska
Internship in Zoo, Exotic and Wildlife Medicine, Kansas State University
Residency in Zoological Medicine, North Carolina State University
Research Area
Harms directs the Marine Health Program at CMAST, and conduct clinically applied research on health and diseases of aquatic and nondomestic species in the course of delivering veterinary services and support at the NC Aquariums, the Karen Beasley Sea Turtle Rescue and Rehabilitation Center, marine mammal and sea turtle stranding networks, area research aquaculture facilities, and our Morehead City/Beaufort area marine laboratories.
Recent work includes identification of novel and emerging aquatic animal pathogens, meeting unique anesthetic challenges for in-water sensory biology research, assessing and mitigating physiologic impact of capture techniques for wildlife research, welfare concerns for stranded large whales, and pharmacokinetics in nondomestic species.
Students
Residents and Graduate Students Supervised
Emma Houck, Zoological Medicine Resident, 2021
Gregory Scott, Zoological Medicine Resident, 2020
Meghan Louis, Zoological Medicine Resident, 2020
Kate Archibald, Zoological Medicine Resident, 2019
Lori Westmoreland, Zoological Medicine Resident, 2018
Sarah Cannizzo, Zoological Medicine Resident, 2017
Brianne Phillips, Zoological Medicine Resident, 2016
Jenessa Gjeltema, Zoological Medicine Resident, 2015
Emily Christiansen, Zoological Medicine Resident, 2014
Jb Minter, Zoological Medicine Resident, 2013
Elsburgh Clarke, III, Zoological Medicine Resident, 2012
Betsy Stringer, Zoological Medicine Resident, 2011
Eric Anderson, Zoological Medicine Resident, 2011
Sathya Chinnadurai, Zoological Medicine Resident, 2009
Anesthesiology Resident, 2011
Karen Wolf, Zoological Medicine Resident, 2008
Allison Tuttle, Zoological Medicine Resident, 2007
Robert MacLean, Zoological Medicine Resident, 2006
Terra Kelly, Zoological Medicine Resident, 2005
Pamela Govett, Zoological Medicine Resident, 2004
Beth Chittick Nolan, Zoological Medicine Resident, 2001
Committee Member
Alex Bogdanoff, PhD 2019
Jennifer Niemuth, PhD 2019
Tiffany Keenan-Bateman, MSc 2015, UNC-W
Christina Shenton, MSc 2011
James Morris, PhD 2009
Andrea Johnson, PhD 2004
Kyoungju Choi, PhD 2004