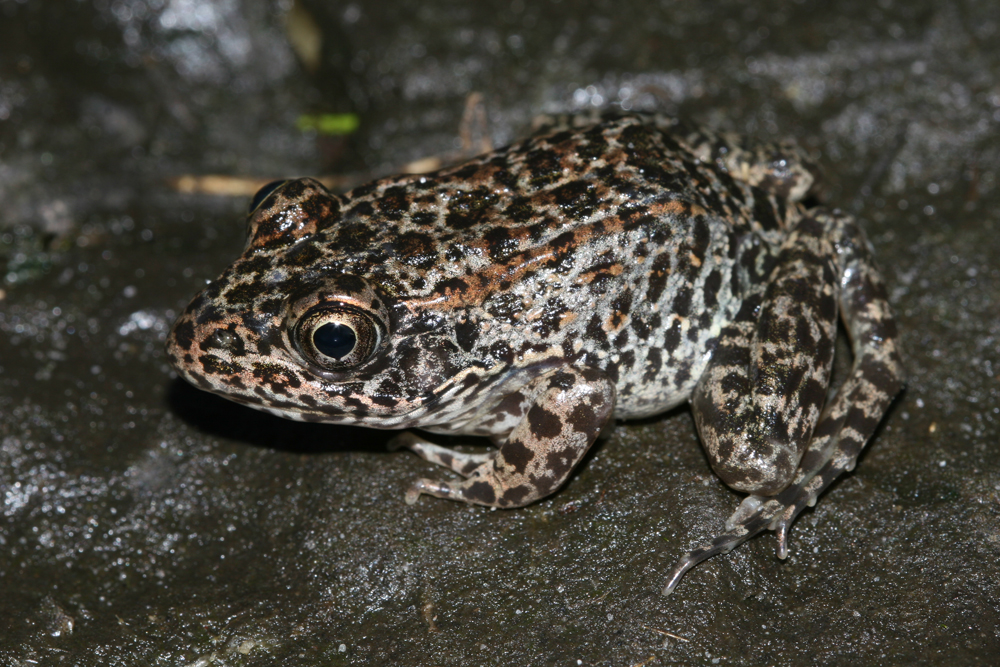 Headstarting Gopher Frogs from the Croatan National Forest
Gopher frogs Rana capito are listed in North Carolina as endangered and are being considered for listing under the federal Endangered Species Act. Only 7 of 23 historical populations of this species currently remain in a few ponds scattered in the Coastal Plain. Several of these ponds are in the Croatan National Forest, and I partner with the North Carolina Wildlife Resources Commission to headstart frogs from this population.
What is Headstarting?
In late winter, small portions of gopher frog egg masses are collected and tended indoors for several weeks. Soon after hatching into tadpoles, they are moved into outdoor mesocosms (enclosed ecosystems with natural pond conditions) filled with rainwater at Carteret Community College. The floor of each mesocosm is covered with maidencane, a plant which helps maintain water quality and provides shelter. The tadpoles are fed nutritious algal wafers and forage on natural food items growing in the mesocosms.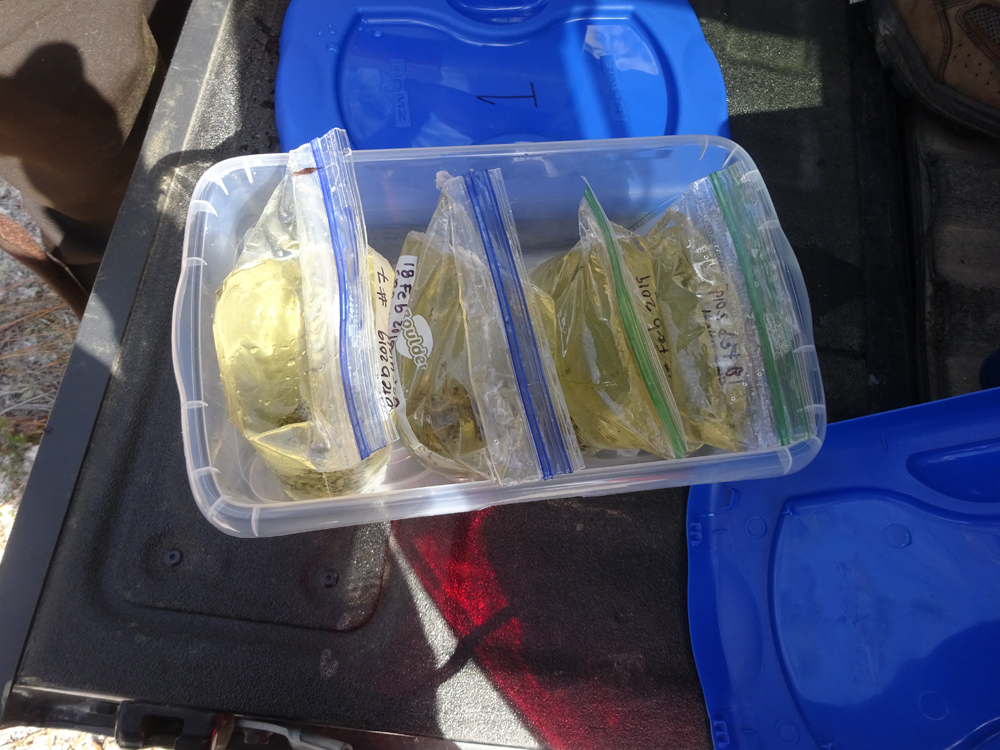 Tadpoles are checked daily to monitor health, growth and development. After metamorphosis, the froglets—each weighing about 7 grams—are ready for release. Froglets are carefully returned to the same pond where they came from. Releases occur just before dark to avoid predators and the direct heat of the sun.
Other Efforts
Similar headstart efforts are underway at the North Carolina Aquarium at Fort Fisher and the North Carolina Zoo. Over 3000 froglets have been released since 2011. Additionally, the North Carolina Aquariums support analysis of the gopher frog populations' genetic structure which is being conducted at the University of North Carolina Wilmington. Together, these projects support the Wildlife Resources Commission comprehensive strategy to conserve and enhance gopher frogs in the state.