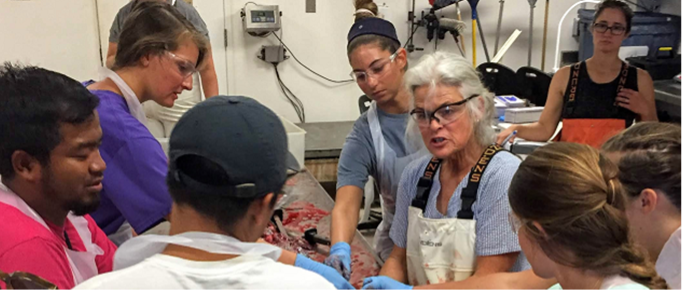 NC Division of Marine Fisheries Conservation Biologist
Marine Mammal Stranding Coordinator
Adjunct, NC State University College of Veterinary Medicine
Coordinator for Semester at CMAST
NC State Center for Marine Sciences and Technology
303 College Circle
Morehead City, NC 28557
P: 252.222.6371
E: vgthayer@ncstate.edu
Vicky.Thayer@ncdenr.gov
Education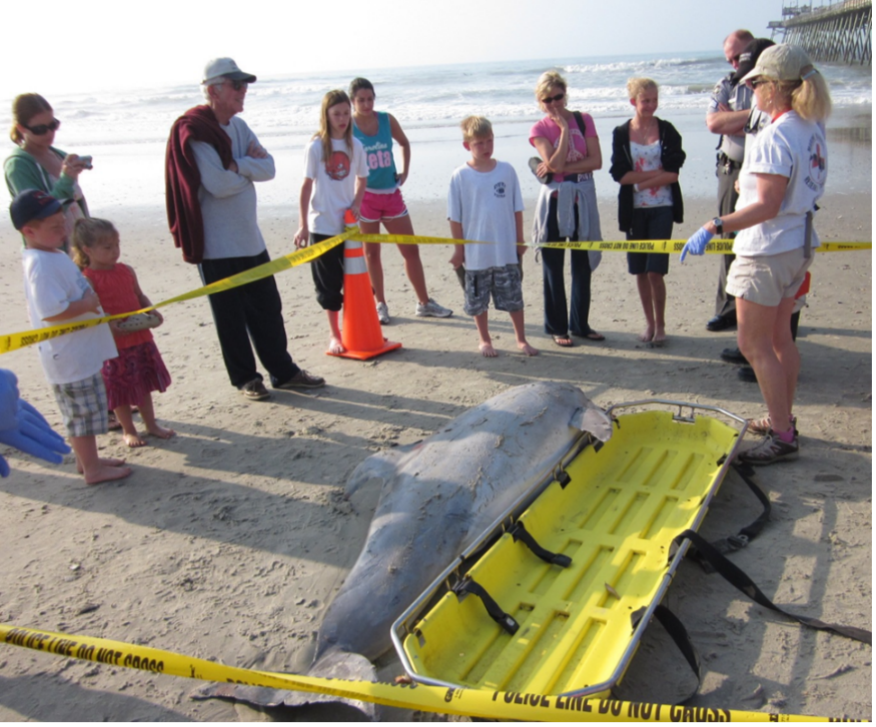 Ph.D. 2008. Environmental Biology. Duke University
M.S. 1982. Environmental Management. Duke University
B.S. 1978. Natural Resources Conservation. University of Connecticut
What I Do
Marine Mammal Stranding Coordinator for the North Carolina Division of Marine Fisheries – I, with assistant Jill Sullivan, respond to reports of dead, dying, and injured cetaceans (we have documented 34 cetacean species in NC), seals (4 species), and manatees that strand along the North Carolina coast and inland shores of the Albemarle and Pamlico Sounds. We collect data, photos, and samples to share with collaborators to expand our understanding of human interactions, disease, food habits, life histories, and movement patterns of these long-lived, ecosystem sentinels.
Research Area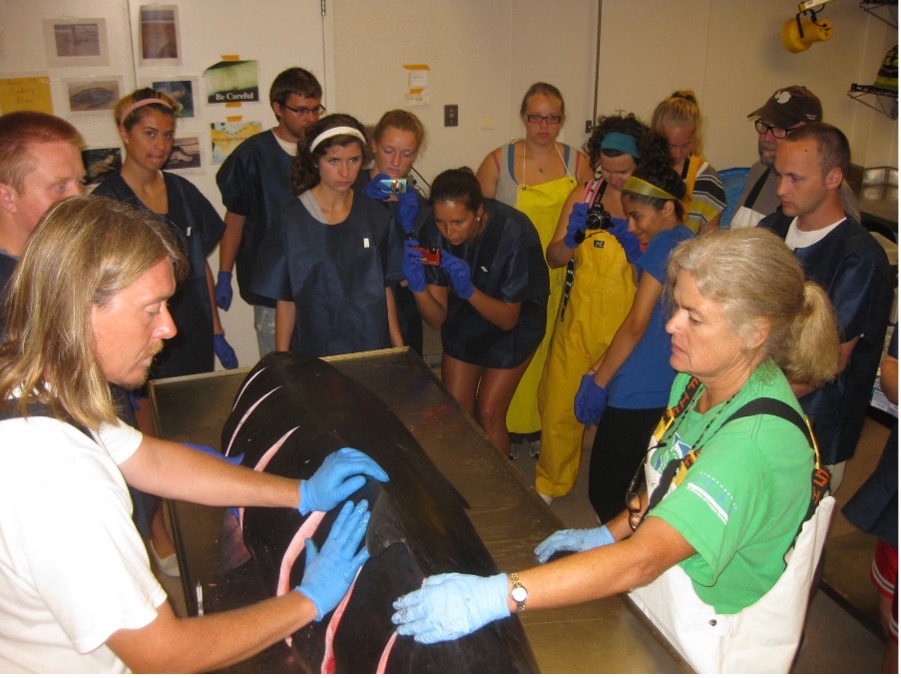 Recent work has included the description of range extensions of species, food habits of bottlenose dolphins, interactions with marine debris and fishing nets, documentation of bacterial, viral, fungal, or parasitic diseases, various types of cancer, benign tumors, the presence of toxins in marine mammals, and skeletal rearticulations for display. I am fortunate to work with talented NC State veterinarians, veterinary residents, staff, students, and volunteers at CMAST, and collaborate with the NC Maritime Museum, the Bonehenge Whale Center, the University of North Carolina Wilmington, Duke University Marine Laboratory, the NC Aquariums, Cape Lookout and Cape Hatteras National Seashores, and the Wildlife Resources Commission.

As adjunct for the College of Veterinary Medicine at NC State University and Coordinator of the Semester at CMAST program, it is my pleasure to teach Marine Mammal Biology and learn from enthusiastic, hard-working NC State undergraduates who participate in the spring semester program at the coast.