CMAST Partners With Surf City's Sea Turtle Hospital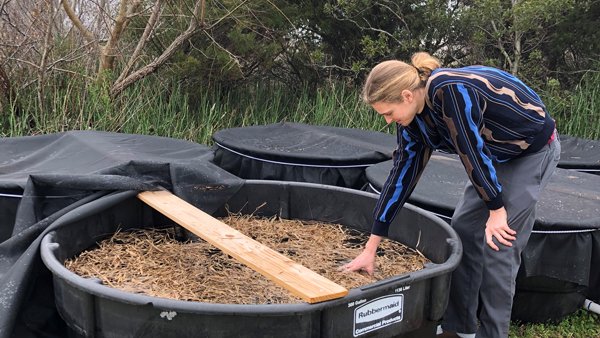 This story originally appeared on WECT.
At the Karen Beasley Sea Turtle Rescue and Rehabilitation Center, Dr. Craig Harms is making the rounds before his patients get discharged from the hospital.
"We're doing a wellness check to prepare for the season," said Harms. "We'll microchip the younger ones, much like a dog or cat and who knows, maybe in 20 or 30 years, those females will come back to nest."
It's a teachable moment for about a dozen N.C. State students who are studying to be the vets of tomorrow.
"This has been a fascinating day all around," said Jeffrey Tyrrell, who's a fourth-year student. "I want to one day work in a zoo or aquarium and this has been invaluable."
[callout heading="Watch Video" headingtype="p" headingfontface="universlight" headingicon="ucomm-video" textalign="textcenter" url="https://www.wect.com/2019/05/29/surf-citys-sea-turtle-hospital-treats-patients-gears-up-release-season/" target="true" type="basic" margin="thinmargin"]Surf City's sea turtle hospital treats patients, gears up for release season…[/callout]