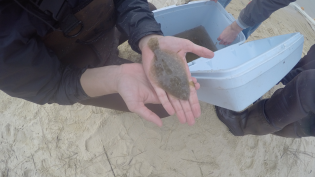 Call for Summer Fellows Applications
NC State University's Center for Marine Sciences and Technology in Morehead City, NC enthusiastically supports undergraduate research – providing students with opportunities to design projects and gain rewarding research experiences. Applications are now open. Deadline is April 8 — Apply here.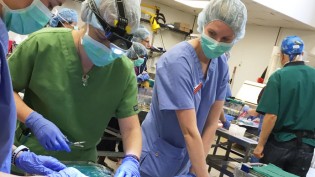 Latest News
CMAST maintains a news blog where all the latest information and news are posted.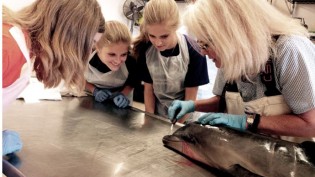 The Science House @ CMAST
The Science House @ CMAST kicks off a fabulous winter. Education Outreach is alive and well with this program.
CMAST - DISCOVERING COASTAL SOLUTIONS
Located along the shoreline of picturesque Bogue Sound in Morehead City, North Carolina, the NC State Center for Marine Sciences and Technology (CMAST) is a coastal and marine science research facility.
Established in 1997, CMAST hosts 3 colleges and multiple departments where faculty, staff, and students use the 51,000 sq. ft. facility for research, field studies, and projects.