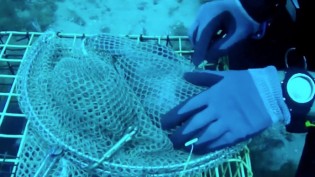 Semester @ CMAST
Undergraduate student opportunity for study at the coast! Now accepting applications!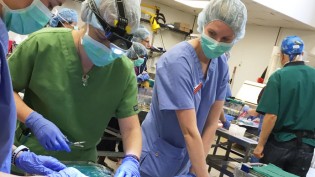 Latest News
CMAST maintains a news blog where all the latest information and news are posted.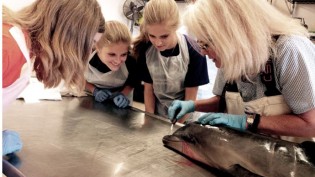 The Science House @ CMAST
The Science House @ CMAST kicks off a fabulous winter. Education Outreach is alive and well with this program.
CMAST - DISCOVERING COASTAL SOLUTIONS
Located along the shoreline of picturesque Bogue Sound in Morehead City, North Carolina, the NC State Center for Marine Sciences and Technology (CMAST) is a coastal and marine science research facility.
Established in 1997, CMAST hosts 3 colleges and multiple departments where faculty, staff, and students use the 51,000 sq. ft. facility for research, field studies, and projects.
Shipwreck Discovery!
CMAST Director Dave Eggleston was one of the researchers onboard when an 18th Century shipwreck was discovered 6,500 ft. down, off the North Carolina coast.
Scanning sonar from a scientific expedition has revealed the remains of a previously unknown shipwreck. Artifacts on the wreck indicate it might date to American Revolution.
Marine scientists from NC State University, Duke University, and the University of Oregon discovered the wreck on July 12, 2015 during a research expedition aboard the Woods Hole Oceanographic Institution (WHOI) research ship Atlantis.