CMAST'S Craig Harms Receives Widespread Recognition for Whale Euthanasia Study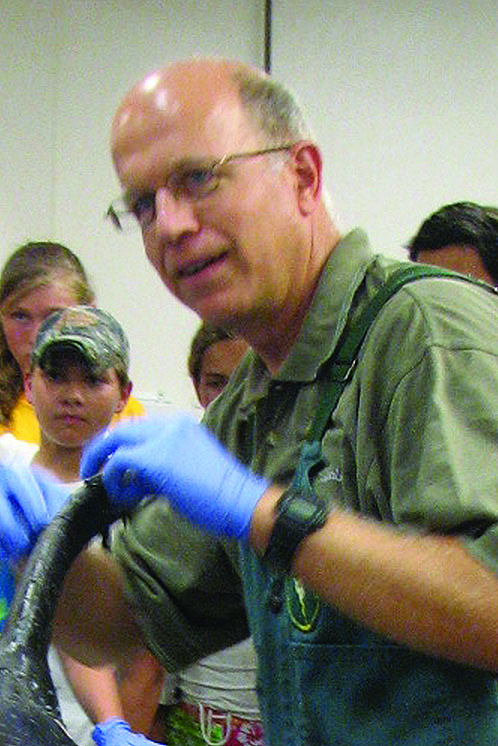 "It's not what I thought I'd be doing back when I went to veterinary school at Iowa State, and it is not a pleasant task, but relief of animal suffering, collaborating with colleagues who have varied expertise, and applying diverse training to novel challenges is all consistent with that preparation."
So said CMAST's Craig Harms, D.V.M., Ph.D, regarding a study he published, along with colleagues, in the Journal of Wildlife Diseases which has garnered widespread attention, most notably in a featured article by National Geographic.
The new study identifies a pharmaceutical solution to easing the passage of stranded whales who will not survive, and face slow. painful deaths after being beached.
Journal of Wildlife Diseases, a peer-reviewed publication, published the study, "Low-Residue Euthanasia of Stranded Mysticetes" in February, and caught the attention of several media outlets, including the National Geographic feature. The complete article can be found online at the Journal's website:
Craig A. Harms, William A. McLellan, Michael J. Moore, Susan G. Barco, Elsburgh O.Clarke, III, Victoria G. Thayer, and Teresa K. Rowles (2014) LOW-RESIDUE EUTHANASIA OF STRANDED MYSTICETES. Journal of Wildlife Diseases: January 2014, Vol. 50, No. 1, pp. 63-73.
Other articles about this study
Journal of the American Veterinary Medical Association News