Dr. David Green Receives 2015 Carl R. Fellers Award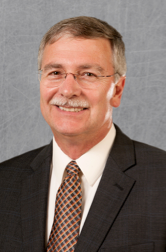 CMAST's David Patrick Green, PhD, has received the 2015 Carl R. Fellers Award from the Institute of Food Technologists (IFT) for his long-standing dedication to enhance the profession of food science. He is Professor and Department Extension Leader in Food, Bioprocessing and Nutrition Sciences at North Carolina State University and is Director of the NC State University Seafood Laboratory at the Center for Marine Sciences and Technology (CMAST) in Morehead City. He will receive the award at the annual IFT conference in Chicago this July.
The award honors a member of IFT and Phi Tau Sigma (the honor society for food science and technology) who has brought honor and recognition to the profession of food science and technology with achievements in areas other than research, development, education, and technology transfer. In addition to his 29-year career in the Seafood Lab, he has served as CMAST Director, Chair of the IFT Aquatic Food Products Division, Editor-in-Chief of the Journal of Aquatic Food Product Technology, is a long-time member of the Steering Committee of the National Seafood HACCP Alliance for Education and Training and is known worldwide for his innovative outreach programs and bringing recognition to food science. Throughout his distinguished career Dr. Green has displayed exemplary leadership, service and communication skills that enhance the effectiveness of all food scientists in serving society.
The award is named for Carl R. Fellers, a food science professor at the University of Massachusetts Amherst with an internationally known research program and a charter member of IFT and founding father of Phi Tau Sigma. The Institute of Food Technologists is an international, non-profit professional organization for the advancement of food science and technology.