Faculty Focus: Buckel Inducted into Research Leadership Academy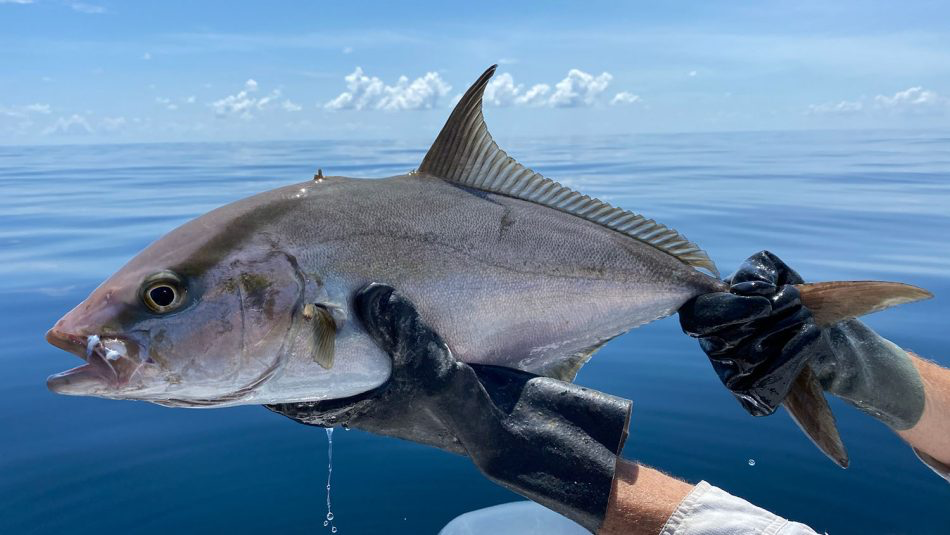 By Mollie Rappe
Jeff Buckel, a professor in the Department of Applied Ecology based at the Center for Marine Sciences and Technology (CMAST) in Morehead City, studies populations of economically and ecologically important fishes. Recently he was recognized by the University Office of Research and Innovation for his excellent research and mentorship. He was one of six faculty members to receive a 2020 Outstanding Research Award and inducted into the Research Leadership Academy. The Research Leadership Academy is focused on supporting the professional development of NC State's diverse research faculty.
We talked with Buckel to learn more about his research and the recognition.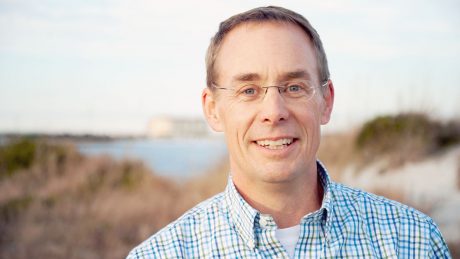 What does it mean to you to be selected by the Office of Research and Innovation?
When I look at the caliber of scientists who are in the Research Leadership Academy, I was very surprised and very humbled to be chosen to join them. It's a big honor, especially since I am located on the coast and folks may not be as familiar with me as someone that is based on campus.
Why do you think you were selected for the 2020 Outstanding Research Award and inducted into the Research Leadership Academy?
I have been fortunate to have very productive graduate students and postdocs and an excellent research scholar, Paul Rudershausen, who started in my lab as a research technician in 2002 but has since gotten a Ph.D. from NC State. Really, it's the hard work of my whole group that makes my lab productivity metrics so high. My research program has also benefitted greatly from mentors and collaborators over the years; for example, Joe Hightower has been an excellent mentor and helped me avoid multiple pitfalls in my research program.
I also have been involved with mentoring graduate students, undergraduates, as well as some of the junior faculty members in my department, and others at the coast. I am the faculty liaison for two junior faculty members in my department, Ben Reading and Jie Cao. It's good to meet with them and find out how their programs have progressed. I particularly try to keep tabs on Jie Cao, as he's more junior and is at the coast with me. I really want them to succeed and get tenure.
Your research program is focused on the population changes of economically and environmentally important fishes?
That is correct. On the economically important side, I study the species of fish that are harvested by recreational anglers and commercial fishers. All these species have management plans to ensure productive and sustainable fisheries. Some species are managed by state agencies like the N.C. Division of Marine Fisheries and others are managed at the federal level by the National Marine Fishery Service. I collaborate with both of those agencies to collect data on these species. In recent years, the species have included dolphinfish, weakfish, black sea bass, cobia and gray triggerfish.
Then there are ecologically important species that might be a food source for the economically important species. They could be a small forage fish that lives in salt marsh habitats that are eaten by larger fish that people like to catch and eat. That's another area where we conduct research. One example topic we have explored is how have habitat changes influenced the productivity of forage fish?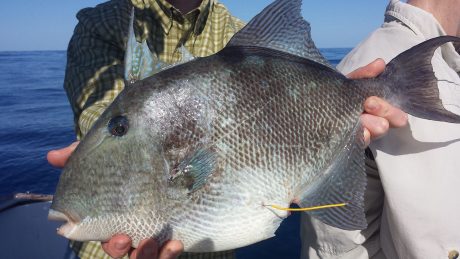 How does your research impact an average North Carolinian?
This is what gets me up in the morning. We're extremely fortunate that the data collected in our group is used in stock assessments and management of marine fisheries in North Carolina and we hope that it makes those stock assessments more accurate. Then, when regulations are set, in terms of how many fish and what size fish can be harvested, they are where they should be to ensure productive and sustainable fisheries.
It's important to the economy to have fish for people to catch, either recreationally or commercially, but you don't want to take so many fish that you drive these populations so low that people don't want to fish anymore because there's nothing to catch or there are only small fish.
I hope that it's not only benefiting the people that are out there on the water, but also the folks that benefit from the trickle-down economic impact of fishing. If the fishing is good, then more people will visit the coast and spend money at hotels, restaurants and tackle shops. The goal is that people can come down year after year and have those positive experiences, if they are recreational anglers, and they can continue to make a livelihood, if they are commercial fishers.
What role does the Research Leadership Academy play? Has COVID-19 changed this?
It's a group of faculty members who want to give back to the research community at NC State with a particular focus on mentoring junior faculty members; we really want the junior faculty members to succeed. Over the years the RLA has put on different workshops that have helped junior faculty members in their careers at NC State.
We've only had one meeting since I was inducted, and that was a Zoom meeting, of course. One of the things that we talked about was how faculty are dealing with COVID-related impacts and research restarts. I think the topic of the next workshop will be COVID-related. We have another meeting this month to talk more about it.
The workshop could become huge really quick though, with the amount of material that could be covered. We'll need to pick one area to focus on that's most relevant to the junior faculty members. On that topic, it was nice to see that the University will extend the tenure clock if needed, which is huge for junior faculty members who are unable to be in the lab or be as engaged with their students.