Semester at CMAST Covid-19 Regulations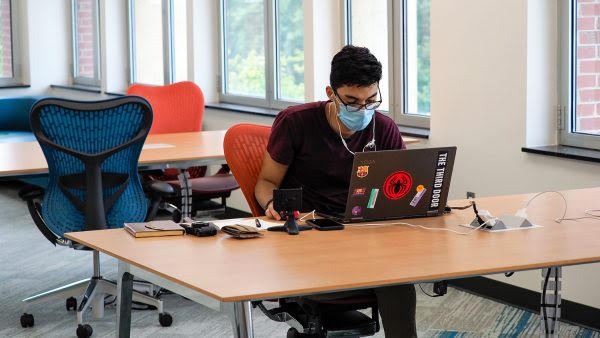 CMAST is following COVID-19 regulations based on the NC State University guidelines that are designed to keep you safe and concentrated on your marine science experience at the coast!
Your first stop for information should be on the NC State website, as CMAST is a part of the university and follows its rules for dealing with Covid-19. That information is available on the university's Covid page.
As far as policies for CMAST in particular, here are our guidelines:
One student per Coastal Quarters unit
PPE is available to each student
Wear a mask in the building at all times
The classrooms will be set up to social distancing specifications
Maintain social distance at all times. This means one person per standard office. Your instructors will let you know about lab capacity
Hand sanitizer is placed throughout the building; please use it liberally
You must be tested negative for Covid-19 before arriving and send the results to Dr. Eggleston
We can get through this safely and have a great Semester at CMAST if you follow these simple rules.