CMAST Summer Fellows 2021.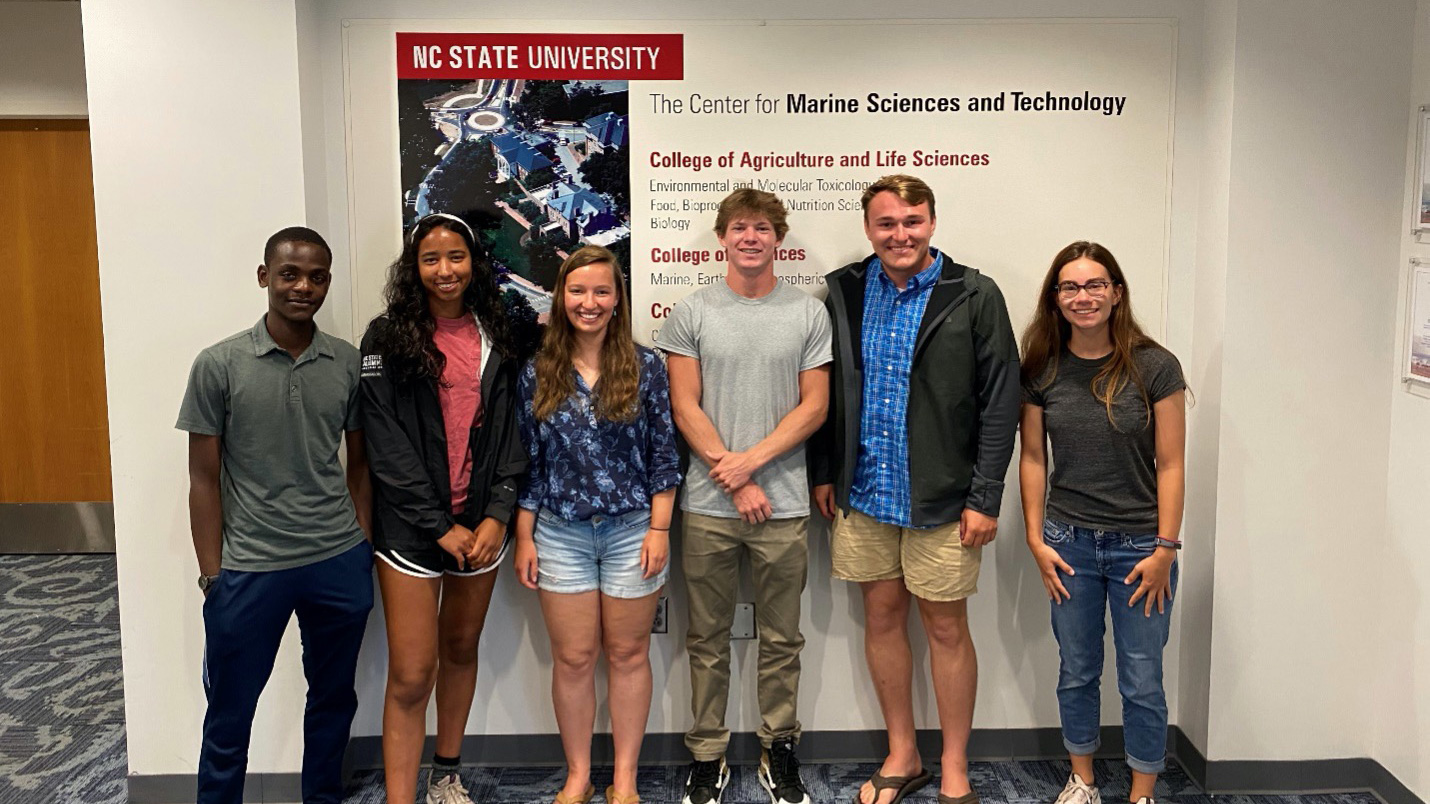 We are excited to welcome our 2021 CMAST Summer Fellows. From left to right: Paddington Mbumbgwa, Samai Bhojwani, Mikayla Beeson, Stewart Hopper, John Brooks, and Hailey Schmidt.
Their summer research projects range from studying bay scallop ecology, to distribution and abundance of fish and crabs in relation to dredging in Beaufort Inlet, to creating new aquaculture feeds for captive blue crabs, to studying disease and mortality of cultured shellfish, to studying natural mortality of black seabass, to managing the Spot-a-Shark program in collaboration with the NC Aquarium.