NC State College of Vet Med provides student training combined with community outreach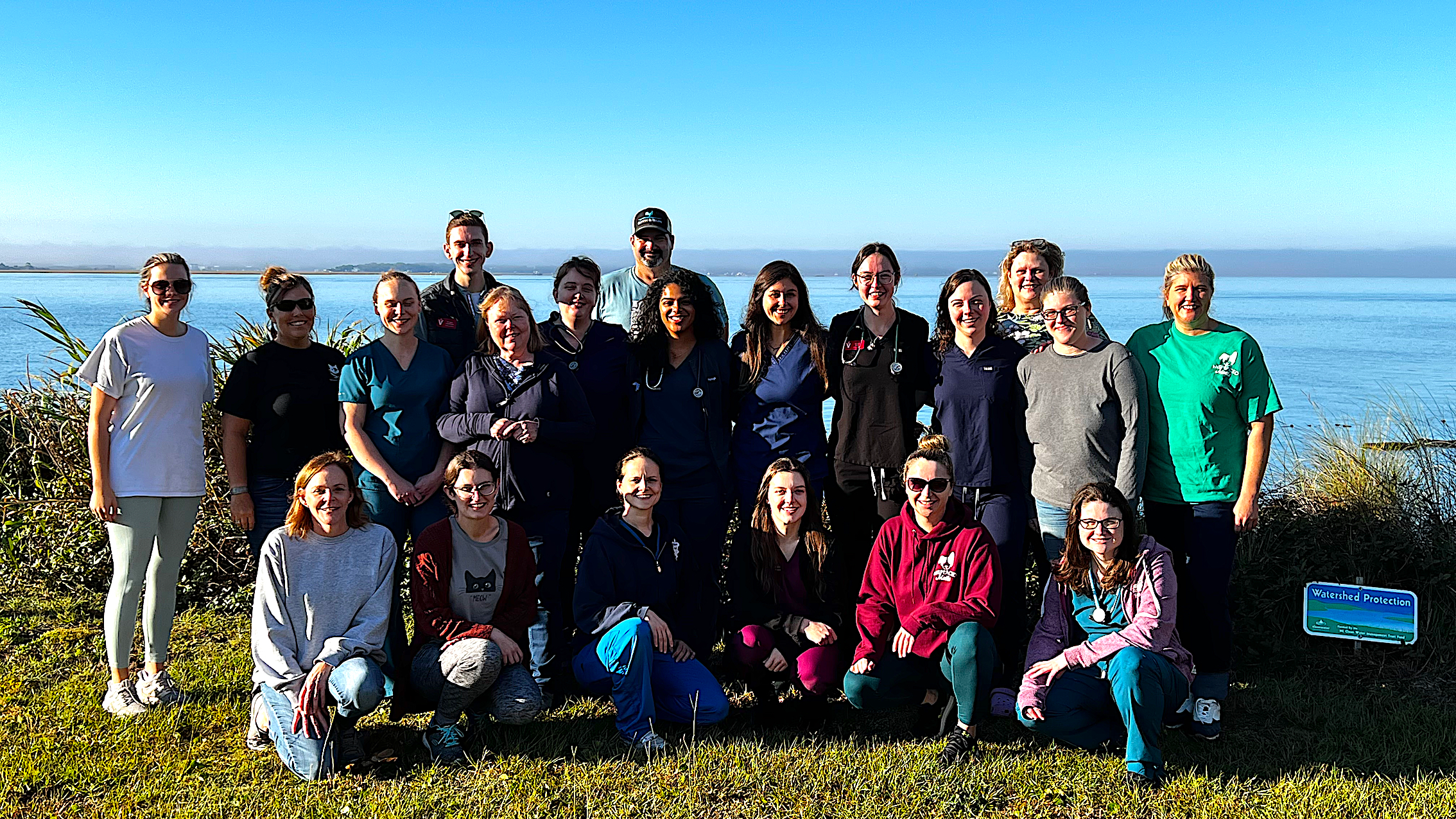 The NC State College of Veterinary Medicine (CVM) Mobile Surgery Unit, headed by Dr. Kelli Ferris, was at the Center for Marine Sciences and Technology (CMAST) last weekend for veterinary student surgery training as a community outreach to provide cat spays and neuters.
Drs. Ferris, Noger, and Cawlfield, along with John Ladner, brought the NC State CVM mobile surgery unit and nine veterinary students to CMAST to conduct spays, neuters, vaccinations, and anti-parasite treatments on fifty-four feral cats, both female and male. Volunteers from the Beaufort Community Cat Project, Island Cat Allies, and Misplaced Mutts trapped and delivered cats from the local area and provided lodging for the team.
According to Dr. Craig Harms, NC State CMAST veterinarian, "The CVM mobile surgery unit provides valuable community outreach for animal welfare organizations throughout the state and essential surgery training for veterinary students. Being able to set up at an NC State facility provides many conveniences, including a break room, kitchen, locker rooms, and sheltered space for cat recovery."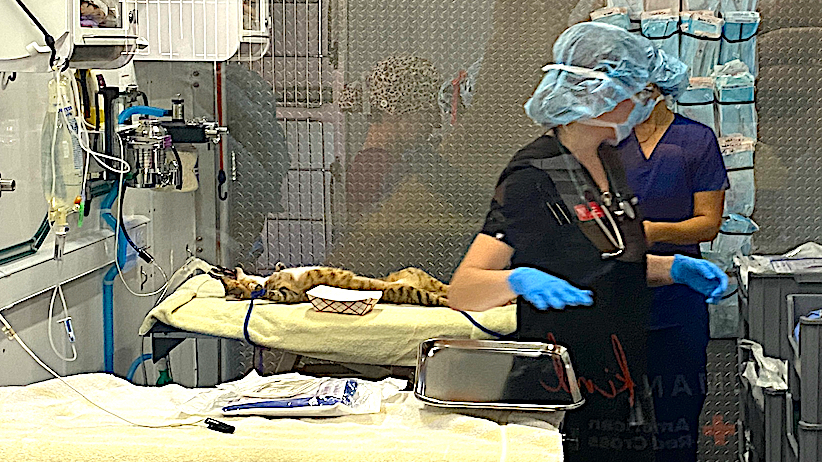 Harms says, "While feral cat trap/neuter/vaccinate/return (TNVR) programs generate their share of controversy, individual cats in the program benefit from the veterinary care delivered, and they no longer contribute offspring to the situation."