Seafood processing sanitation and safety training offered in Spanish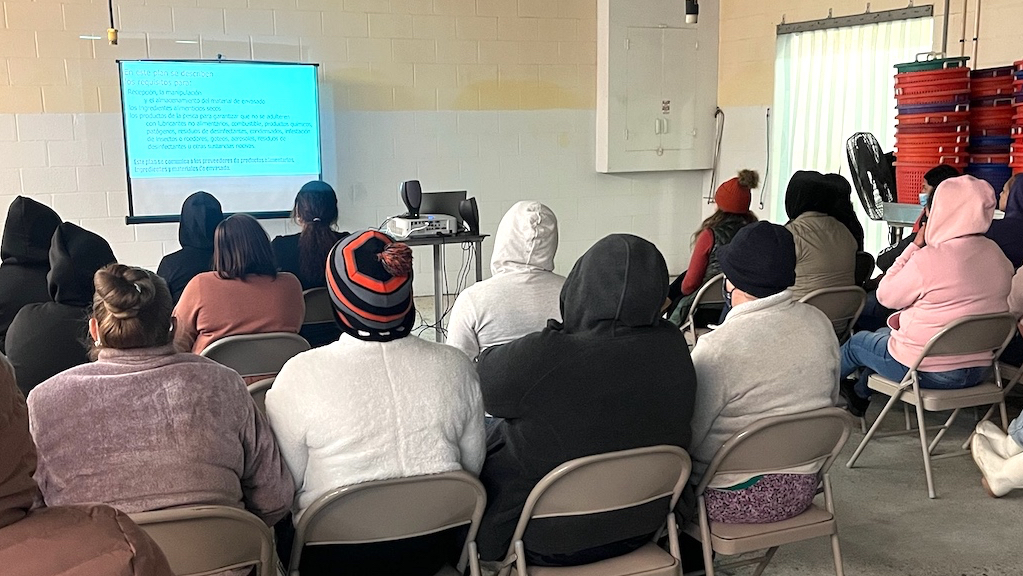 The NC State Seafood Lab at the Center for Marine Sciences and Technology (CMAST) recently conducted its first sanitation and safety training video in Spanish. The project, titled, "Development of sanitation and safety training videos for the Spanish speaking seafood processing industry community," was funded by NC Sea Grant.
CMAST Seafood Lab director, Alex Chouljenko, research assistant, Greg Bolton, and Roberto Rosales, NC State Agricultural and Natural Resources/Communication Extension Assistant, all contributed to the project. Once a training script was developed, Roberto Rosales translated it from English to Spanish and it was then recorded on video.
The first video workshop was conducted last month for workers at Pamlico Packing Company in Grantsboro. If you're interested in scheduling this training for your seafood processing company, contact Alex Chouljenko at 252-222-6304 or Greg Bolton at 252-222-6336.