2023 Semester at CMAST Cohort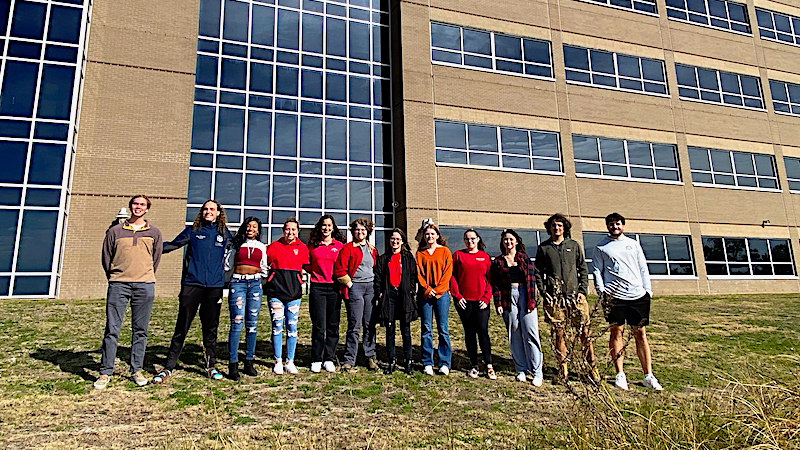 The NC State University Center for Marine Sciences and Technology welcomes a new group of students to its Semester at CMAST program! Now in its eighth year, Semester a CMAST is an academic, experiential learning experience that provides opportunities for select NC State undergraduate students to study coastal and marine sciences from CMAST in Morehead City.
During their semester-long stay at CMAST Coastal Quarters, participants will take 16 credit hours of unique courses taught by CMAST faculty. Each student will also work on a project related their field of study under a a graduate-level student or professional mentor.
Semester at CMAST fosters cross-disciplinary research, as students interested in biology, oceanography, atmospheric sciences, chemistry, physics and engineering, economics, and policy come together to learn and research.  Stay tuned for more on Semester at CMAST! 
Spring 2023 Semester at CMAST participants are pictured left to right:
Nathan Hayes
Adam Wampler
Iileyah Braxton
Sarah Smith
Zofia Cavalli
Abigail Lee
Catherine Kirch
Grace Brown
Hailey Lewis
Kamber Lovill
Sean Sullivan
Sam Merritt