Chancellor's Cabinet Visits CMAST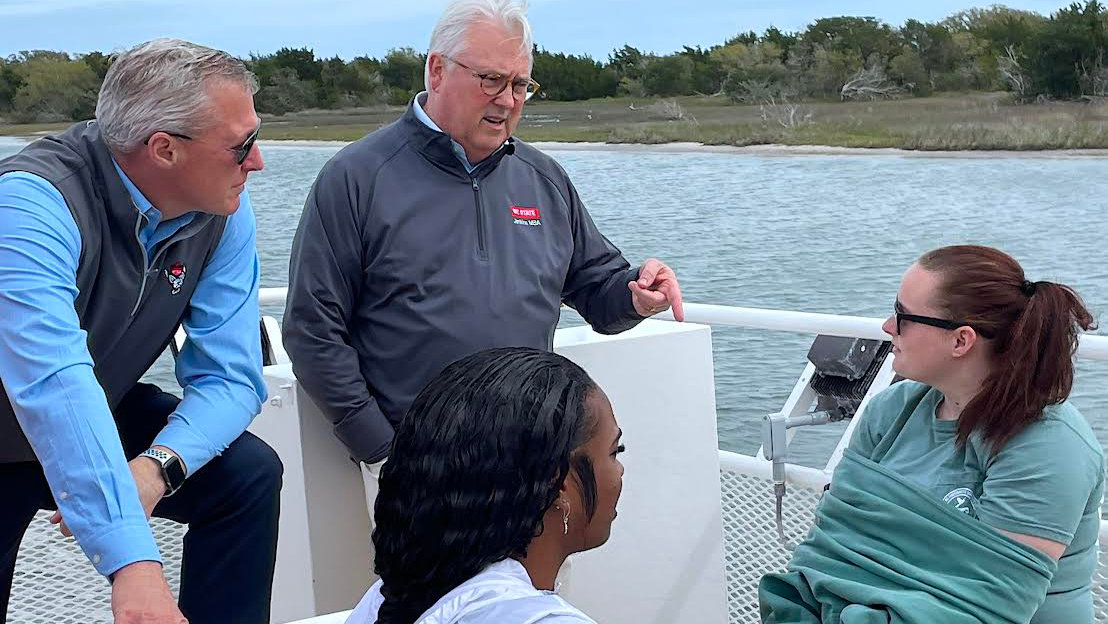 Last week, the North Carolina State University Chancellor's Cabinet leadership team met in Carteret County. While here, the team, along with Chancellor Randy Woodson, had the opportunity to tour the Center for Marine Sciences and Technology facilities with Director David Eggleston, as well as tour local waters on the fishing vessel Carolina Princess.
Cabinet members included: Chancellor Randy Woodson, Charles Maimone, Brad Bohlander, Boo Corrigan, Timothy Danielson, Paula Gentius, Marc Hoit, Kevin Howell, Allison Newhart, Sheri Schwab, Doneka Scott, Brian Sischo, and Mladen Vouk.