Semester at CMAST Students Help Recycle Monofilament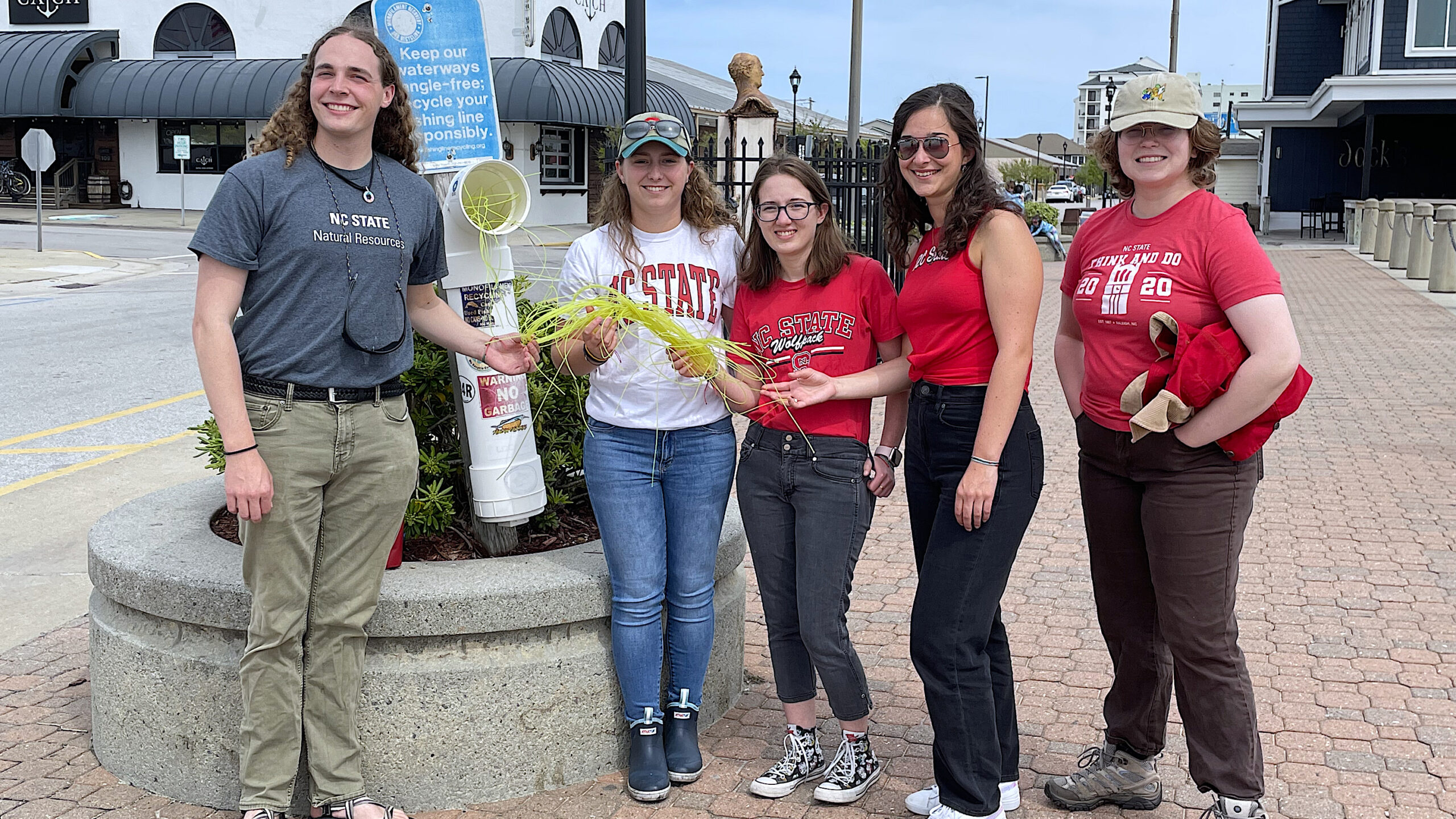 NC State University Semester at CMAST students (left to right) Adam Wampler, Sarah Smith, Catherine Kirch, Zofia Cavalli, and Abby Lee helped Dr. Vicky Thayer, NC State University Coordinator of Semester at CMAST and North Carolina Division of Marine Fisheries (NCDMF) Marine Mammal Stranding Network Coordinator, collect discarded used monofilament fishing line for recycling on the Morehead City waterfront in April. Thayer collaborates with Keith Rittmaster at the North Carolina Maritime Museum, who directs the monofilament recycling program.
This program, inspired by a similar program in Florida, addresses the problem of protected marine wildlife becoming entangled in discarded monofilament fishing lines and nets. Monofilament recycling bins are installed at approximately 30 locations in North Carolina, and the NCDMF Stranding network is responsible for maintaining and collecting recycled fishing line from several of these containers. More information about the NC Monofilament Recovery and Recycling Program can be found at https://bonehenge.org/monofilament-recovery/.