Hayes Secures Summer Internship with NCDMF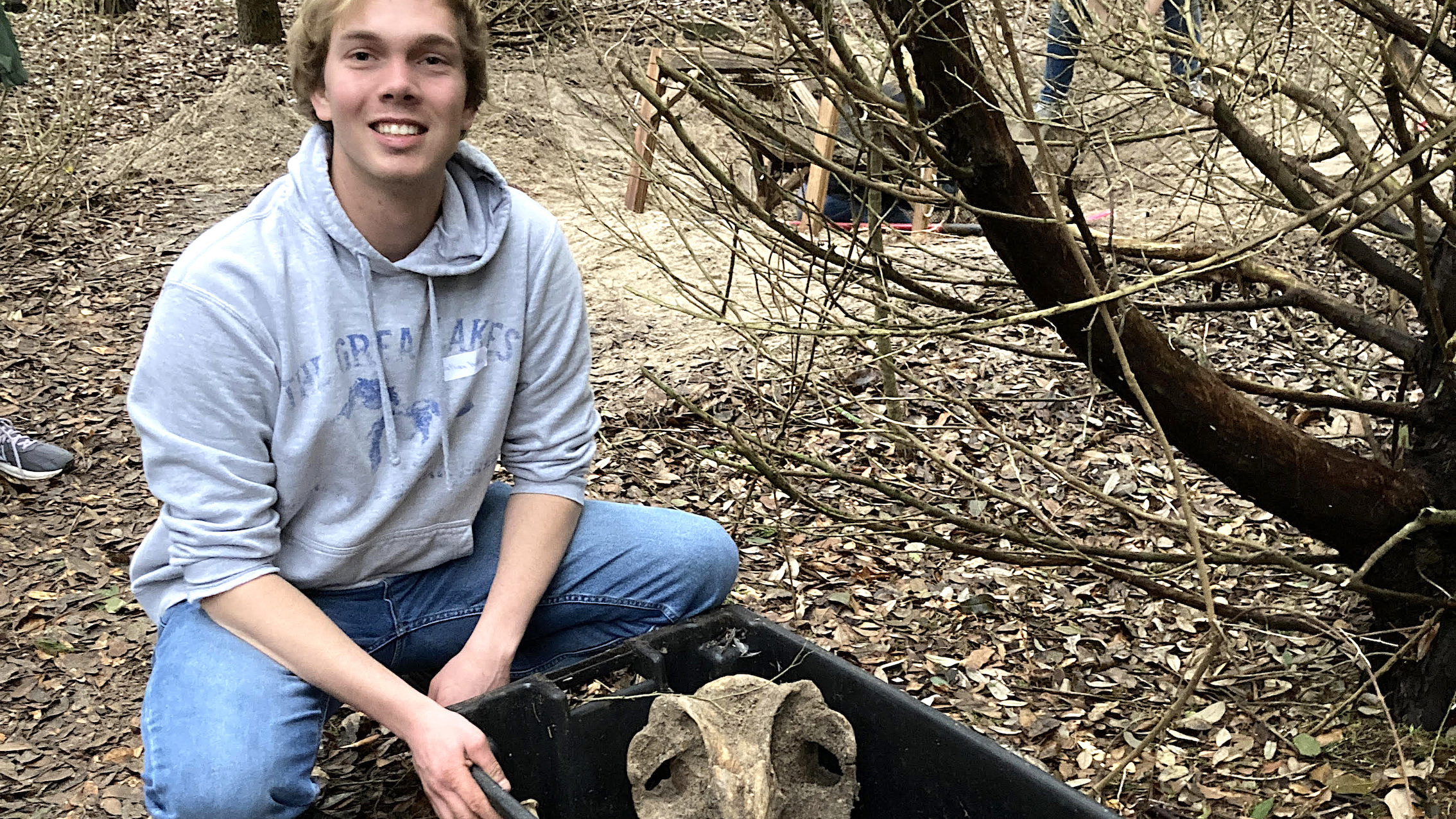 Nathan Hayes, NC State University senior, is spending some time on the Crystal Coast building his dream. In the spring of 2023, Nathan participated in the Semester at CMAST program, conducting a semester-long research project titled, Applying Geographic Information Systems (GIS) to Identify Ecological Patterns. Nathan enjoyed the area and experience so much that he went on to apply and secure a summer intern position with the NC Division of Marine Fisheries (NCDMF) through the 2023 State of North Carolina Internship Program.
As the Summer Intern for Enterprise Mapping – Public Visualization of Biological Data at the NCDMF, Nathan's main responsibilities are, "to publish biological data via Enterprise GIS infrastructure and create interactive web applications and more specifically, to publish sample data, join data to spatial points or grids in [online mapping software], and create visualization apps. He says, while his "intern responsibilities do not extend directly from my Semester at CMAST research, many of the technical skills I learned during that program will be immensely beneficial."
Nathan went on to say that, "The Semester at CMAST program was the most impactful experience I have had at NC State so far. There was an abundance of opportunities presented almost every week through classes, professors, or affiliated organizations such as the NC Wildlife Resources Commission that provided exposure to unique experiences like marine mammal strandings, commercial fishing operations, and active research projects."
The combined opportunities of his Semester at CMAST and the NCDMF summer internship, as well as his drive and ambition, are shaping Nathan's future. He will graduate in December of 2023 and says that NC State offers a GIS Graduate Certificate, "which I may do during Spring 2024 semester, which could be a stepping stone to obtaining a Master degree in geospatial sciences."
Nathan says his eventual dream job is, "A position where I can have a positive impact on our natural resources, whether in fisheries management, habitat restoration, water quality enhancement, or all of the above. I would love to work for a non-profit organization or government/state agency whose goals encompass protection and conservation of our natural resources. I would also like to be engaged in both field work and office work and combine my interests in GIS with natural resource management, preferably on the East Coast."
With all he's got going for him, Nathan is sure to reach his career goals. CMAST wishes him all the best!