CMAST Summer Fellow Continues Work from Spring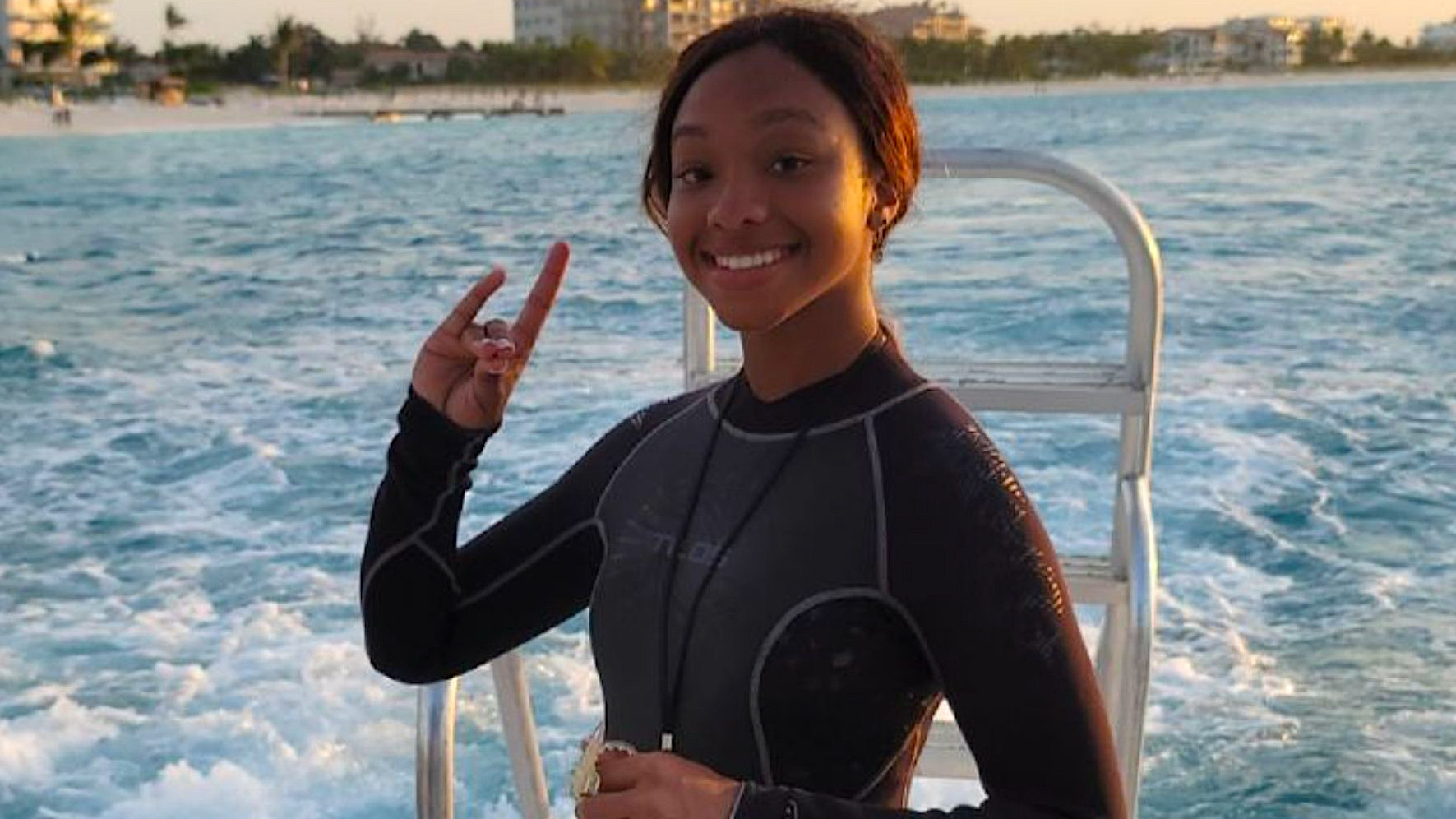 Iileyah Braxton, a Spring 2023 NC State University Semester at CMAST participant, has been selected as a CMAST 2023 Summer Fellow. She says, "From this wonderful experience, I was given the opportunity to continue my research from spring semester as a summer fellow."
As a summer fellow, Iileyah will continue her work with Spot-A-Shark from the spring semester, under the mentorship of Dr. Carol Price, instructor, NC State University and Conservation Research Coordinator, NC Aquariums, in an effort to track sand tiger shark sightings through Spot A Shark USA, which helps with conservation efforts.
The Spot A Shark USA program encourages divers to photograph sand tiger sharks while diving in the Atlantic Ocean. These photos are posted on the Spot A Shark USA website, where researchers like Ben identify and use spot patterns on the sides of the sharks to identify them. Ben says identifying and tracking individual sand tiger sharks this way helps track their movement, behavior, and habitats over a period of time – information that helps researchers make informed decisions regarding conservation efforts of these endangered sharks.
Iileyah says she has been interested in aquatic animals since she was three years old. When she was in eighth grade, she made a deal with her parents that if she earned straight "A's" in school that year, they would take her to Florida to swim with dolphins. Indeed, she earned all "A's" and got to swim with dolphins. Afterwards, she was able to talk with the dolphin trainer, which fueled her desire to pursue a career working with aquatic animals even more.
Dive shops are often willing locations that allow divers to upload their shark photos into the Spot A Shark database. Local dive shops, including local shops, Olympus and Discovery, allow CMAST students working with Spot A Shark to chat with diving customers about the program and upload their shark photos to the Spot A Shark software as they come in from a dive. Afterwards, Iileyah goes to work on mapping the sharks' spots and identifying them individually.
"At CMAST, I was given an experience of a lifetime where I could receive hands-on experience in projects related to my field of interest. This was also a very impactful reason why I decided to go to NC State, as not every place provides these opportunities. While [at CMAST], I was able to make such close connections with my professors and other staff members that made me feel more than just a number in a class. I also was able to gain many skills and learn more about things going on with aquatic life in the present time, rather than just reading through a textbook. My experience has further confirmed the reason for why I strive to reach my dream career."
Once Iileyah graduates from NC State in 2025, she plans to apply to an aquatic veterinary school to continue her education. After earning her degree, she hopes to begin her career somewhere out of the country.