What Happens to Fish Caught in the Annual Big Rock Blue Marlin Tournament?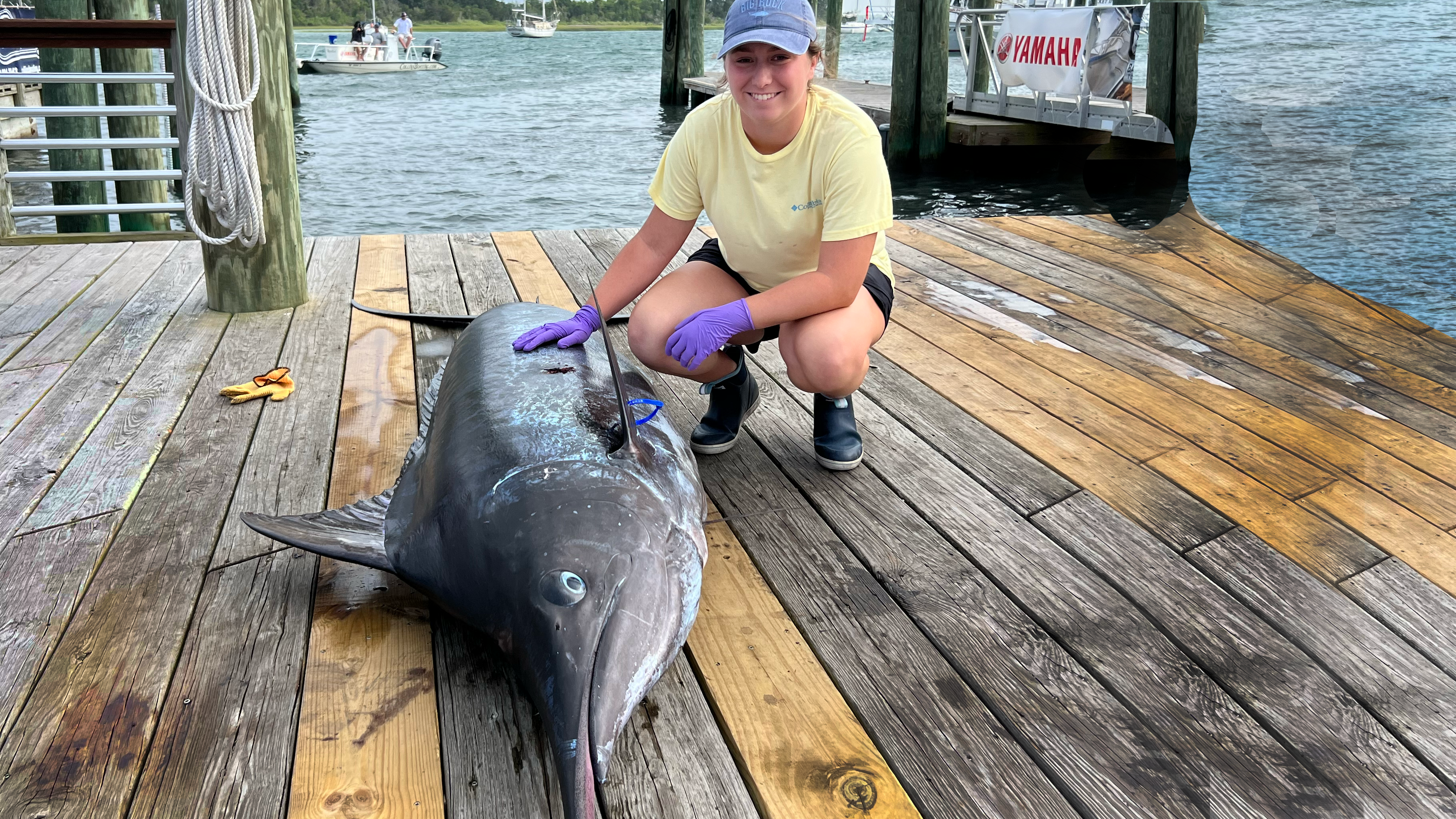 The 65th Annual Big Rock Blue Marlin Tournament is underway. While this well-known event provides an opportunity for anglers to compete in landing the largest blue marlin, dolphinfish, yellowfin tuna, and wahoo, it also boosts the local economy. However, many people may not know that that it also provides research opportunities for scientists across the country.
Once fish leave the weigh station at the Morehead City waterfront, they are transported to the NC State University Center for Marine Sciences and Technology (CMAST). Ryan Tharp, an NC State University graduate student and director of Blue Marlin Sampling for the tournament, says, "CMAST takes samples from each fish that comes in to the dock. There are two teams that conduct the sampling: the dockside sampling team and the marlin team.
"The dockside team, led by Paul Rudershausen and Jeffrey Merrell, both of CMAST, take length and weight measurements, tissue samples, and stomach contents of dolphinfish, yellowfin tuna, and wahoo while still at the dock."

The marlin team, led by Tharp, takes the marlins back to CMAST, where a variety of samples are taken from stomach contents, skin tissue, liver tissue, muscle tissue, gonad tissue, and eye lenses. Tharp says samples are sent to other researchers across the country, and CMAST uses sample information in long-term research studies, as well.
This year, for example, CMAST summer fellow, Sarah Smith (pictured below) has been working with the Big Rock tournament to research microplastics that accumulate in the fish. This is an on-going project that Semester at CMAST students worked on last spring.
This collaboration is just one example of how CMAST works with other organizations to find local and global coastal solutions through research. Recognizing the value of this research, the Big Rock Blue Marlin Tournament donates a portion of its proceeds to NC State University research at CMAST.