Interns Perform Surgery on Loggerhead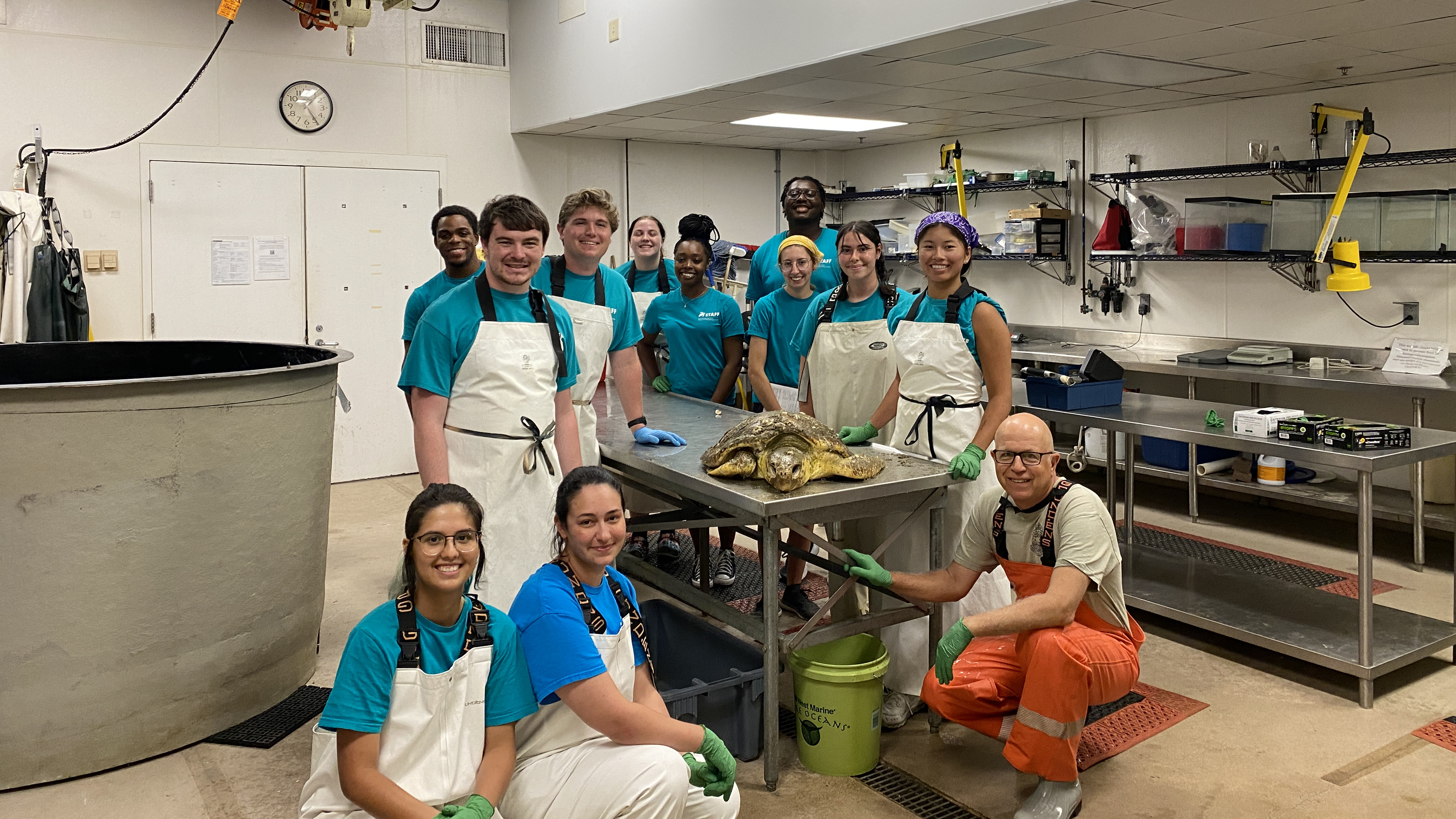 Interns from the Karen Beasley Sea Turtle Rescue & Rehabilitation Center (KBSTRRC) visited the NC State Center for Marine Sciences and Technology (CMAST) recently with a loggerhead sea turtle named "Sulfur" for hook removal. The hook was lodged deep down in the esophagus, which required a surgery, conducted by second-year zoological medicine resident, Dr. Nick Dannemiller.
Following the successful surgery, interns joined Dr. Craig Harms for a postmortem examination of a loggerhead that had previously been dead-on-arrival at the KBSTRRC. They were treated to a detailed tour of the internal anatomy of the animals they care for on a daily basis. This particular turtle was emaciated and fit the criteria for "debilitated turtle syndrome" or DTS, which is a long-term end stage wasting condition that can be initiated by a variety of causes, including possibly prior repeated non-lethal cold stunning exposures.