NC State Students Participate in Sea Turtle Medicine Course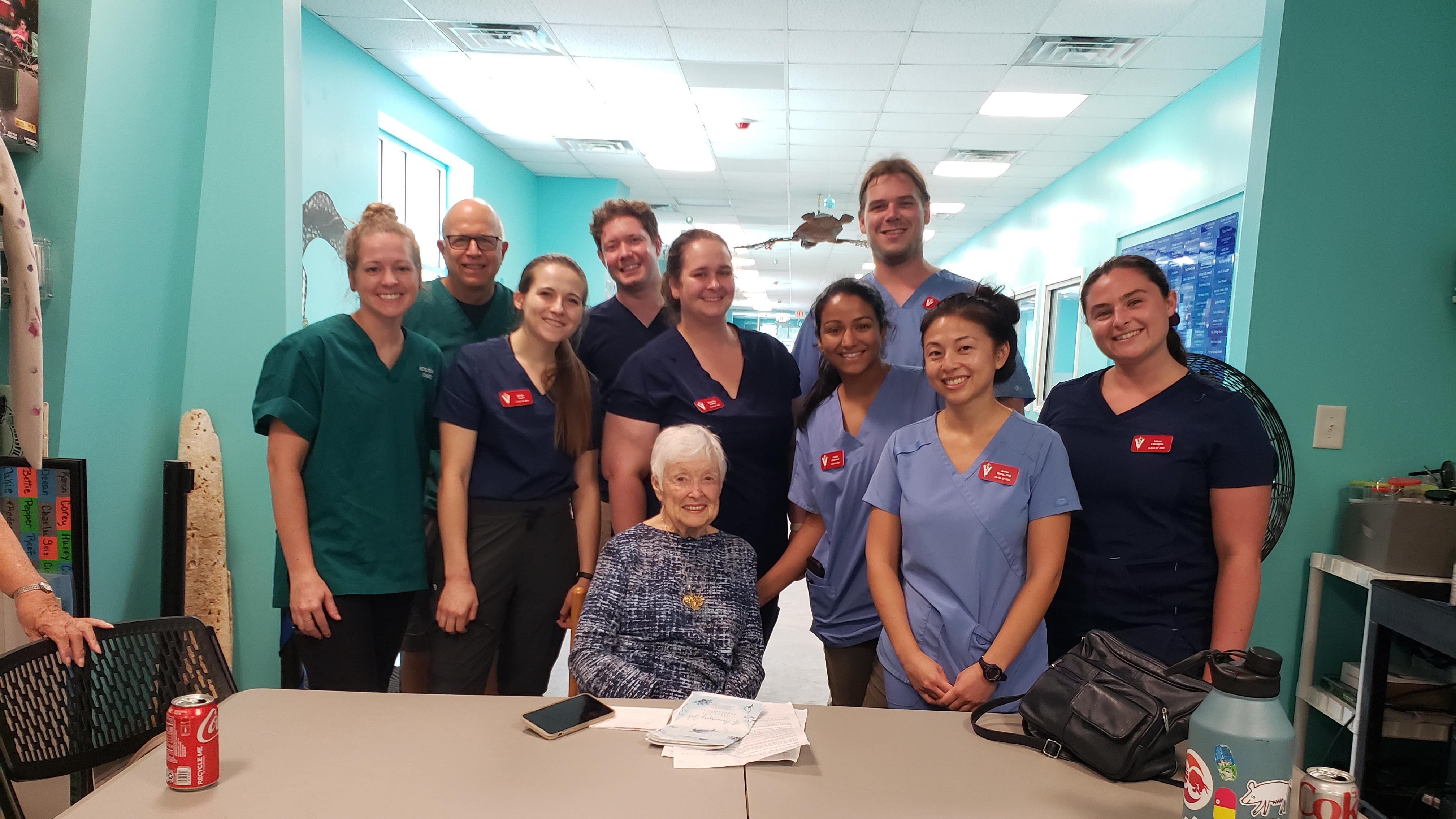 For the past two weeks, six fourth-year NC State veterinary students split time between the Center for Marine Sciences and Technology (CMAST) and the Karen Beasley Sea Turtle Rescue and Rehabilitation Center (KBSTRRC) in Surf City for a clinical rotation on sea turtle medicine and rehabilitation.
Students started the course at CMAST, where they practiced clinical procedures on cadaver sea turtles (mostly deaths from last year's cold stuns that were frozen and saved for training purposes), followed by postmortem exams for comparative anatomy and pathology. They also heard lectures from two local sea turtle experts (Larisa Avens of NOAA and Matthew Godfrey of NC Wildlife Resources Commission), and accompanied aquarium veterinarians to a site visit at the NC Aquarium at Pine Knoll Shores before relocating to Surf City.
At the KBSTRRC, students conducted exams on all current turtle patients, collecting blood, conducting procedures, evaluating them for release, learning sea turtle husbandry and nutrition, immersing in the workings of a successful grass-roots rehabilitation and conservation organization, and watching nests in hopes of seeing hatchlings emerge to make their race to the ocean. Last Friday, students had the treat of visiting with founding director and conservation hero, Ms. Jean Beasley.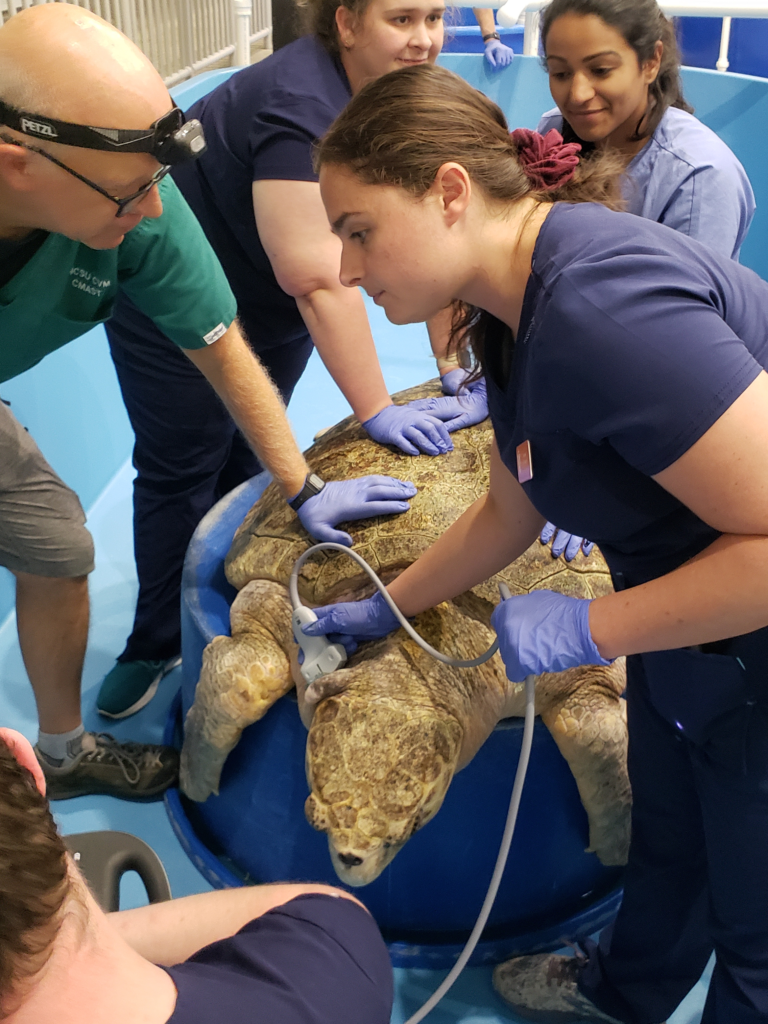 Fourth-year veterinary student, Jaime Calcagno (center), conducts an ultrasonography exam of the neck of lightly-anesthetized loggerhead named "Snooki".
Photos by Kathy Zagzebski, KBSTRRC Executive Director.