Partnership with NC Aquarium System
The North Carolina Aquariums (Roanoke Island, Pine Knoll Shores, and Fort Fisher), along with the NC State College of Veterinary Medicine (CVM), Environmental Medicine Consortium (EMC), and Center for Marine Sciences and Technology (CMAST), have a productive history advancing the field of aquatic animal health through diagnostic investigations, innovative therapeutics, and scientific publications to disseminate important findings.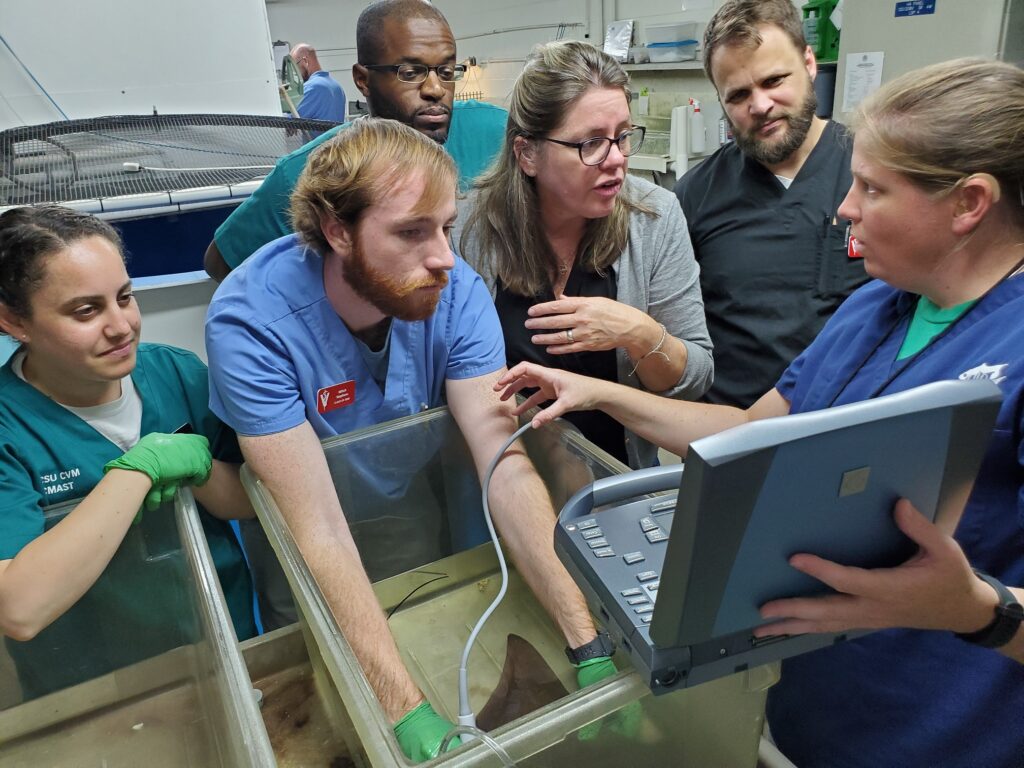 The partnership began informally with occasional consultations on cases. It blossomed with the establishment of NC State CMAST in Morehead City in 2000, and a formal agreement between the Aquariums and NC State CVM EMC in 2004 to support a Residency in Zoological Medicine (Aquatics Focus) and deliver veterinary services to the Aquariums' collections.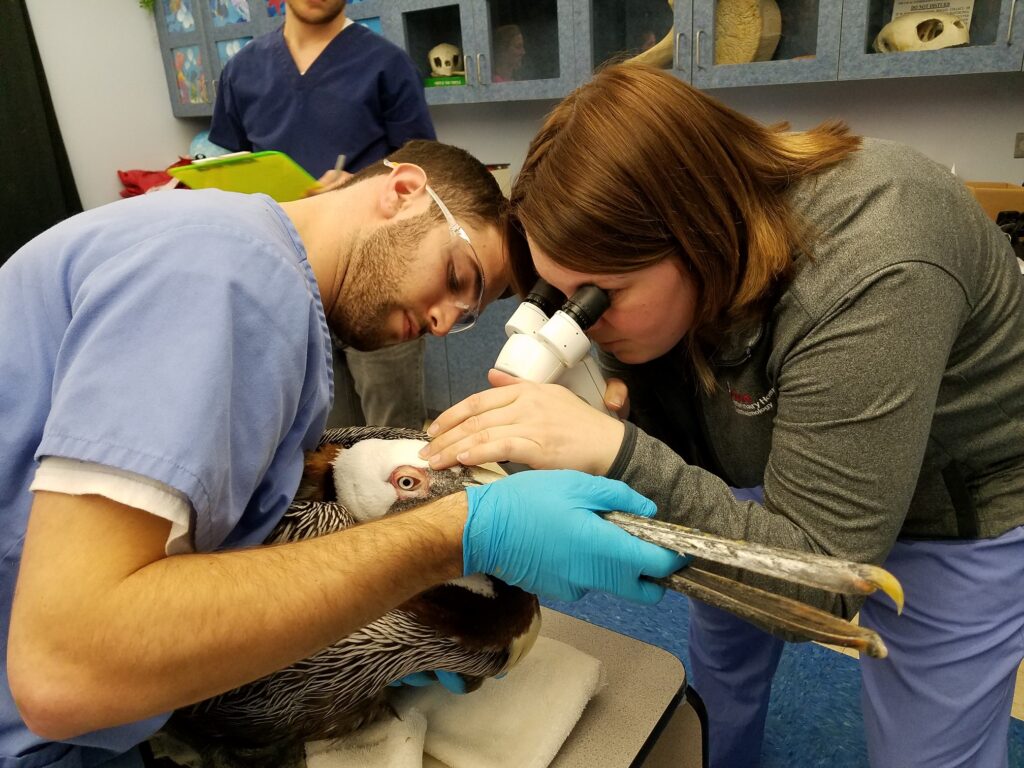 Training and scientific writing opportunities afforded through the partnership have been invaluable for advancing the careers of veterinary students and Zoological Medicine Residents, including the NC Aquariums' current full time veterinarians, Dr. Emily Christiansen (Zoological Medicine Resident 2014) and Dr. Lori Westmoreland (Zoological Medicine Resident 2018).
.