Dr. Patricia McClellan-Green Summer Fellows and Bob Simpson Scholars Programs at CMAST
NC State University's Center for Marine Sciences and Technology in Morehead City, NC enthusiastically supports undergraduate research. Our summer scholars programs provide undergraduate students with mentored opportunities to design independent research projects and gain hands on experiences in marine science.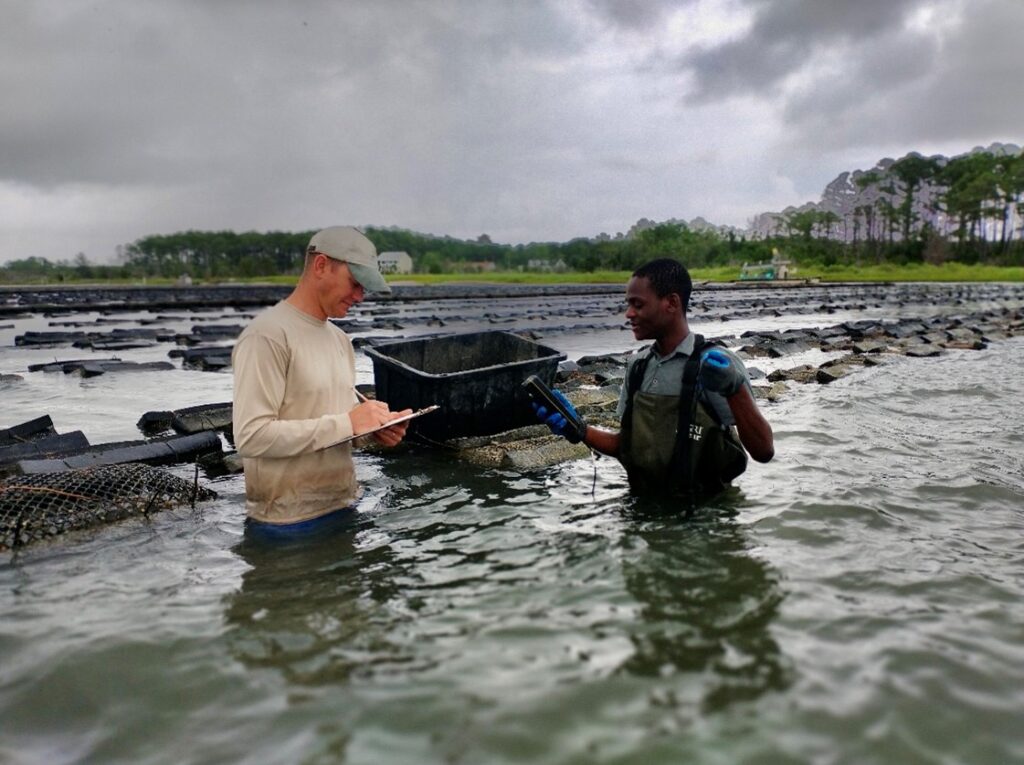 With our faculty advisors, each student will:
Design a summer research project addressing current issues in marine and coastal science;
Participate in research implementation, data analysis, and effective presentation of results; and
Gain an understanding for the logistical challenges, ethical issues, and positive rewards surrounding environmental research.
A description of programs at CMAST and our resident faculty can be found online at the CMAST website.
Our summer scholars programs are designed to broaden access and participation in undergraduate marine science education. The McClelan-Green Summer Fellows Program is open to all North Carolina undergraduate students at the university, college or community college level. The Bob Simpson Scholars Program is open all undergraduate students who identify as belonging to groups typically underrepresented in marine science. Selection for the program is based on expressed interest and a statement on why a summer research experience is personally and professionally important to the student.
The ten-week summer research program will begin May 30, 2023 and run through August 4, 2023. All students receive a weekly $400 stipend and onsite housing is available at CMAST Coastal Quarters.
Students must APPLY ONLINE HERE. Students are required to upload the personal statement, academic transcripts (unofficial transcripts are acceptable) or a copy of undergraduate courses taken, and provide contact information for two references. In your personal statement, please specify whether you are applying to the McClellan-Green or Bob Simpson program. This posting will be open until February 28, 2023. Applicants will be notified of our decision by early March 2023.
For further information about the program contact Dr. Tal Ben-Horin at tbenhor@ncsu.edu or Dr. David Eggleston at eggleston@ncsu.edu.