SciRen 2014 Workshop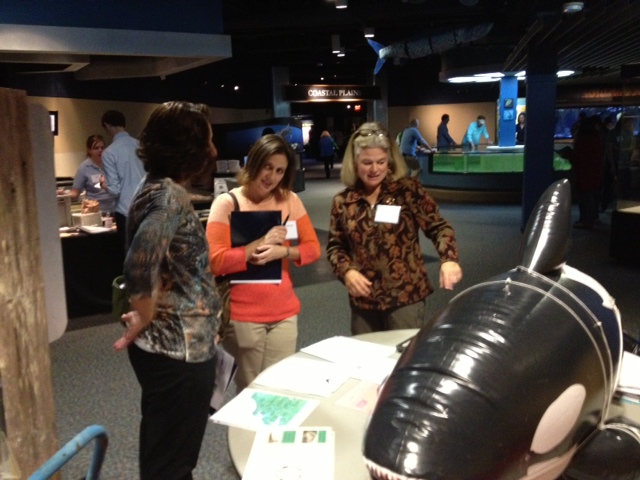 The SciREN 2014 Workshop, sponsored by graduate students from Duke Marine Lab, UNC Institute of Marine Sciences, and the Aquarium at Pine Knoll Shores, was an evening for K-12 teachers and local marine scientists to interact in a relaxed environment.
CMAST was well represented with displays and activities by Dr. Vicky Thayer, Dr. Pat Curley and three marine science graduate students- Doreen McVeigh, Shannon Brown and Seth Thereurkauf who joined graduate students, scientists and coastal agencies to bring their research to life in NC classrooms by creating classroom-ready exercises to inspire the next generation of marine scientists.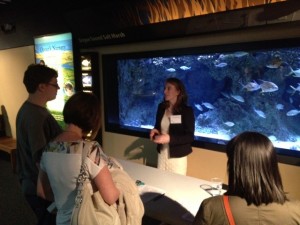 The event allowed area scientists to enhance outreach and communication skills and make connections with over 100 K-12 Teachers who were able to obtain classroom-ready, marine science lessons based on NC Essential Standards.
For more about SciREN visit their site at http://sciren.web.unc.edu/